So you just bought a microphone and are ready to record your awesome voice? Cool! But did you know there is an essential aspect of any recording is the proximity of your mouth to the mic?
In the article down below we will tell you what is the best microphone distance from the mouth for recording.
You may also like: 9 Best Voiceover Microphones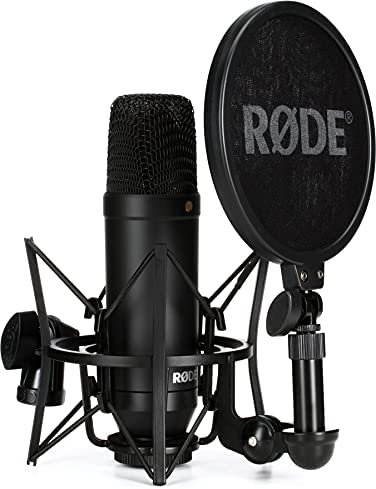 First of all, we want to tell you that each microphone has its own "sweet spot". Depending on where you are in opposition to it, your voice can change drastically.
In the majority of cases, the microphone that is used for the voice recording is the condenser type so we're going to talk about it in particular. We will say a couple of words about a dynamic microphone at the end as well.
First of all, use a pop filter. It will allow you to get the best recording quality and sound without the blowing air sounds.
Install the pop filter about 3 inches close to the microphone – not too close, but close enough. When you are recording, try to get close as possible to the mic.
You may also like: 9 Best Binaural Microphones
In case you don't have a pop filter, you should stick to a distance of 3-6 inches close to the microphone – depending on how strong and loud your voice is.
For podcasts, a smaller distance is acceptable. For signing, however, the larger distance will be appropriate, especially when you are singing rumble or high notes.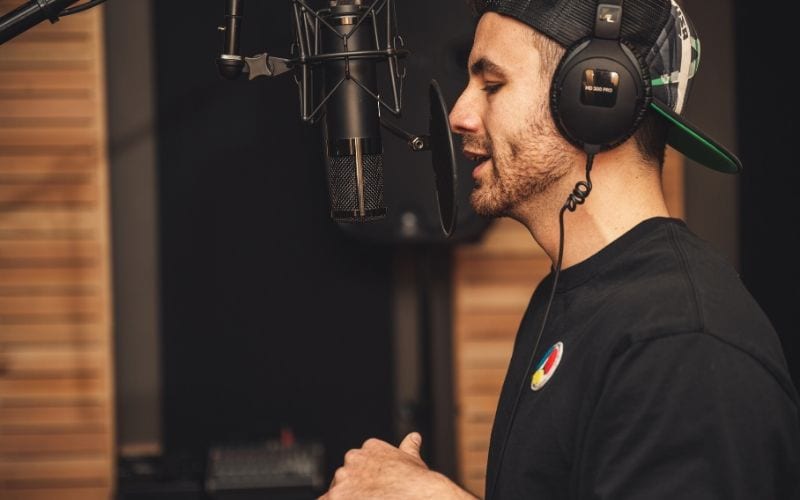 Moreover, the placement of the microphone is crucial. Place it in a way that you feel comfortable when recording, do not place it too low or too high that you can't reach it.
You may also like: 11 Best microphones for interviews
In addition, the placement of the mic depends on the types of recording you want to do – in case you want to record podcasts, you better place your mic on a table and then adjust the distance.
In case you need to record vocals – it is better to place the mic in a way that you can stand while recording.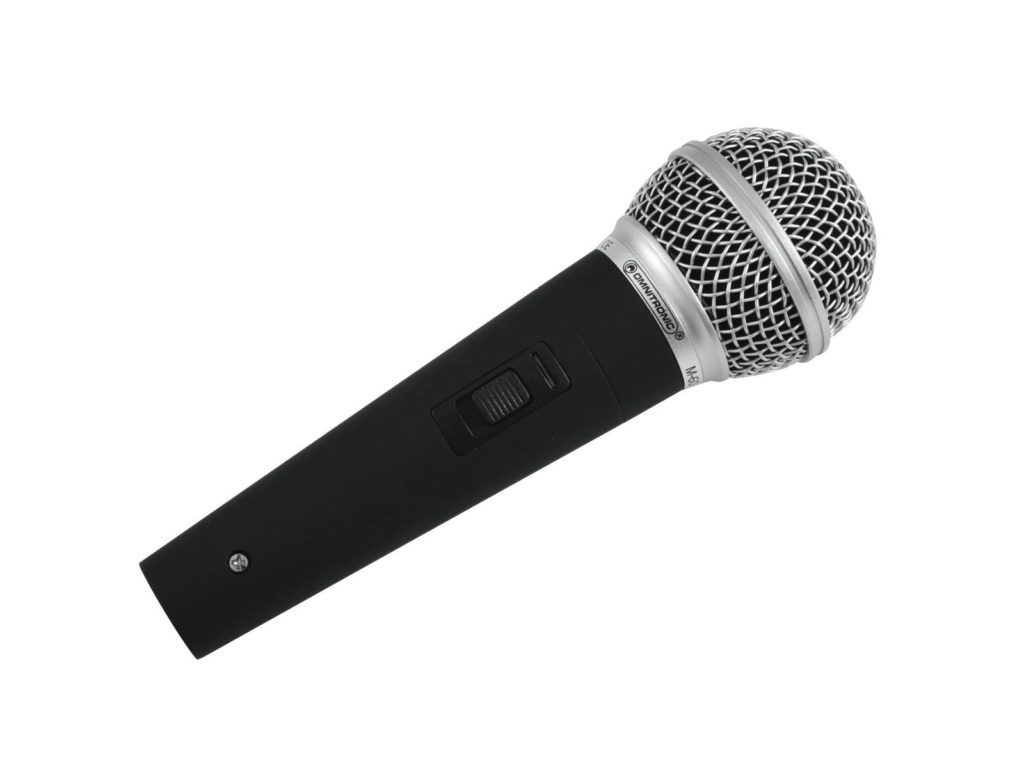 And don't forget to adjust the sensitivity of the mic before you start recording so no background sounds are getting in!
So, let's also talk about dynamic microphones. Recording something with a dynamic microphone is rather rare, but if you are dealing with this – you should usually hold it at a distance of the narrow part of your palm – but only if the sensitivity is adjusted.
You may also like: 9 Best Microphones for iOS Under $100
In case you record vocals, at louder notes you need to pull away the microphone further, we would say, at a distance 3 times and longer. However, our personal recommendation is not to use the dynamic mic for the recording.