What are tube microphones?
A tube microphone is a kind of condenser microphone, in the enclosure of which a minuscule tube amplifier is located. It turned out that every microphone needs to have a built-in preamp, the purpose of which is to intensify a faint signal coming from the capsule.
You may also like: 10 Best condenser microphones for every budget
Commonly, in dynamic and condenser microphones this feature is carried out by transistors, but in tube microphones- by a vacuum tube.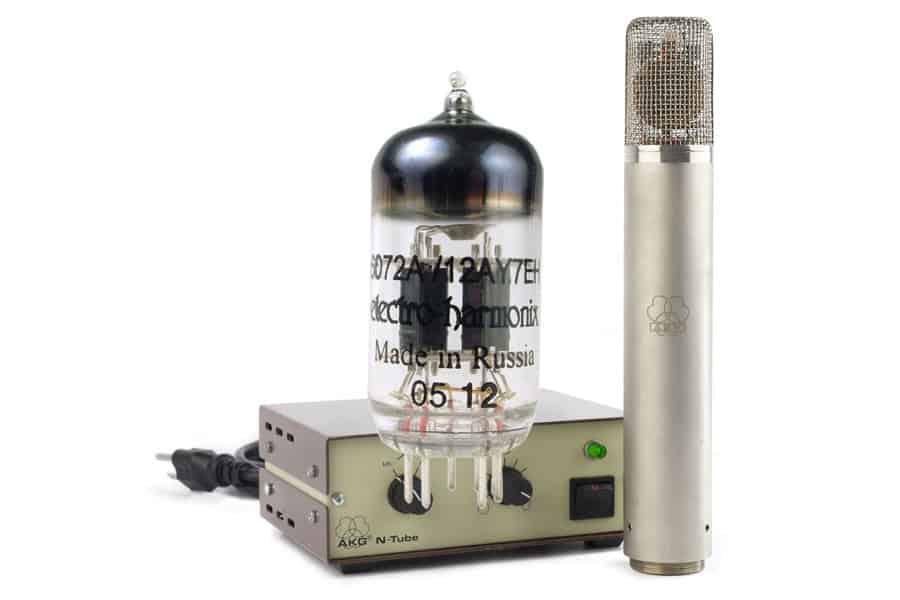 However, the tube microphone is the most expensive among other microphones, but it justifies the quality and suites exclusively for top-class studios.
As the tubes are active electronic devices and require charging, tube microphones are considered active too. That's why tube microphones are supplied with an external power supply.
You may also like: 14 Best microphones for your smartphone
What are the advantages and disadvantages of tube microphones?
Advantages:
Long service life
Warmer and more pleasant sound
Minimal noise during the work
Provisional vacuum tube which intensifies the sound
Disadvantages:
Unacceptable price
The fragility of the tube
The compulsory necessity of the external power supply for the tube
Before using it you need to warm up it approximately ten-fifteen minutes
What is the difference between condenser and tube microphones?
Firstly, condenser microphones are the best-selling and more popular among recording studios. It is characterized by marvelous voice quality and accessible price, which is suitable for not very abundant studios or artists.
However, tube microphones are more robust and secure because their service life can be estimated for decades, microphones with (M) – military can be calculated even for centuries.
The difference between these two kinds of microphones lies in the fact that condenser microphones are not needed to be warmed up unlike tube microphones, where you are to wait about 10-15 minutes.
Obviously, the price of condenser microphones is lower than the price of tube microphones, but in the current situation, you can choose expensive tube microphones which are almost immediately not habitable.
You may also like: 7 Best microphones for Android
The most popular tube microphones in the budget and the medium price category
This microphone is the best in the SE class. Of course, it is an expensive and significant studio tube microphone that is characterized by different focus diagrams and an attenuator that allows recording everything.
This expensive device is packed in a durable case with a special external power supply and a wooden special box.
It is a tube studio microphone from an Australian brand. It is suitable for vocal recording and acoustic instruments. An internal vacuum tube makes the signal warmer and more pleasant. The microphone includes a tough plastic case, a power supply, a mount, and a connection cable.
The SE model is characterized by pleasant sound and reliable corps. It is appropriate for vocal recording, acoustic instruments, and so on. The microphone is delivered with a tough plastic case, a holder, a special external power supply, and the cables
BEHRINGER T-47 is a studio microphone whose price is really affordable. It is delivered with a special case, a power supply, a windshield, and an anti-vibration suspension. Also, the microphone is suitable for vocal recording and acoustic instruments.
Recommendations on the use of tube microphones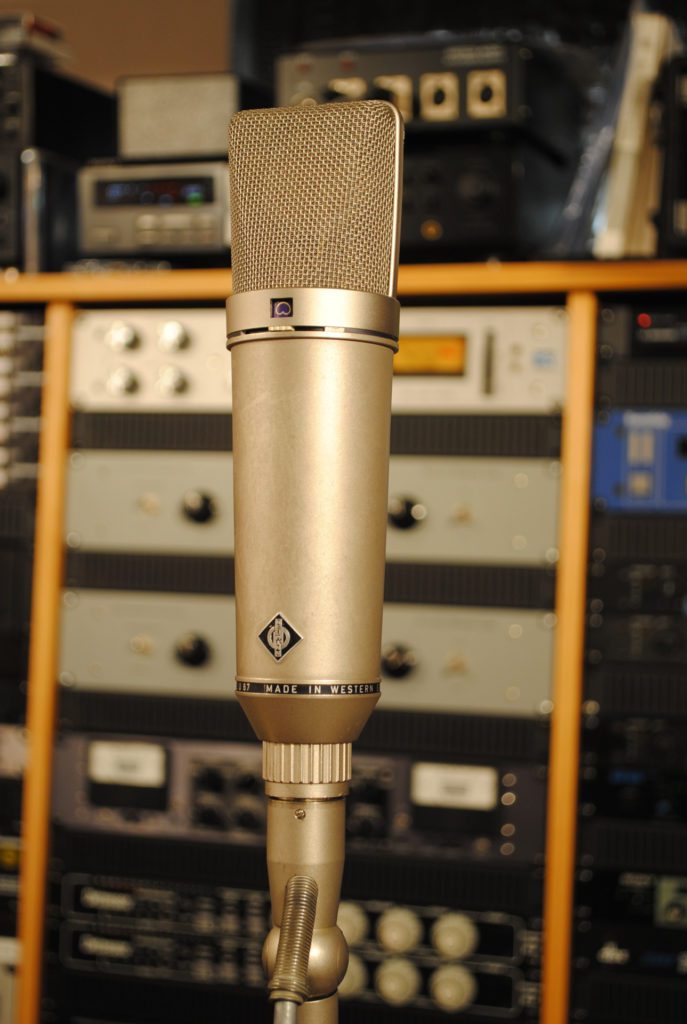 You need to be calm because when you turn on the tube microphone, you will hear nothing. That is because, during the first five-seven seconds, the lamp heat happens. Then the microphone will be ready to record after ten or fifteen minutes because its internal side is needed to be warmed up
First of all, you should commutate and only after that connect the instrument to the cables. This device will help you prevent the microphone from overheating and voltage drop in a signaling network
Do not skimp the pop filter. You need to comply with the distance, approximately ten centimeters from the microphone to the mouth, or fifteen-twenty centimeters if the acoustic sound is good. Adhering to the distance, you will be able to produce a natural and pleasant sound
You should comply with the storage conditions. Tube microphones are not eligible for closed package storage. After the vocal record is ended, you should not pick up it from the box, the tube microphone needs to dry out (minimum twenty-four hours)
Is it possible to convert other types of microphones in tube ones?
Condenser microphones. In this case, you can replace the factory preamplifier with a tube one in the condenser microphone corps. The microphone provides for the connection to mixing consoles and computer interfaces.
However, in order to heat a lamp, you need to have an additional voltage source. You can just buy a tube preamp.
Dynamic microphones. It is used less often than other microphones, so it will be difficult to make them tube microphones because they do not have an amplifier.
In this case, there is only one output, but a tube preamp, which will serve as a separate device between the microphone and the remote.
Ribbon microphones. This type of microphone can be easily converted into a tube microphone, but this is inexpedient because the efficiency of the microphone must be high so that the amplifier noise does not interfere with the signal.
In older models the quality of the microphone was terrible, but contemporary ribbon microphones are not found in recording studios.
You may also like: 11 Microphones for YouTube vloggers
Conclusion
Condenser microphones are now preferred by many recording studios and radio stations. However, tube microphones are becoming more and more popular because they make the sound softer and more pleasant, but others may not see this feature.
The quality of the tube microphones is rather better, but the price is much more expensive.
Of course, this kind of microphone has advantages and disadvantages: it is very fragile and requires a special power supply, and the price is also surprising, however, it will serve for a very long time and its quality at an altitude.
It is better to use exactly tube microphones for vocal recordings, acoustic instruments, performances and speech recordings, and so on.