Only one microphone can often be not enough to sing karaoke or record your song in the company of friends. Here is a list of ways how you can use two microphones at the same time.
You may also like: 8 Best microphones compatible with GoPro
Connect microphones with adapters.
Using special adapters is a rather simple way to have the opportunity to connect several microphones.
For laptops and PC
Most laptops and PCs have special connectors for headphones, microphones, and music speakers. However, you are hard to find a device in which several such connectors were provided from the very beginning.

Of course, you will only be able to plug in one wire.
The adapter is a wire with two ends, which have different functions. One part should be connected to the microphone jack. The other part of the wire has a larger shape because there are two extra connectors in it.
It helps you to use two microphones.
You can purchase an adapter. This is a special wire that can have different sizes and connection purposes. There are specific adapters for microphones, you just need to ask the seller in the store about them.
Of course, it is very important to choose a high-quality adapter. Most of these wires can be made of poor materials, due to which the sound quality of the music will be terrible.
You may also like: 5 Top Microphones for Public Speaking (big audience)
If you do not get a truly good adapter, you can forget about having fun singing karaoke with friends and family.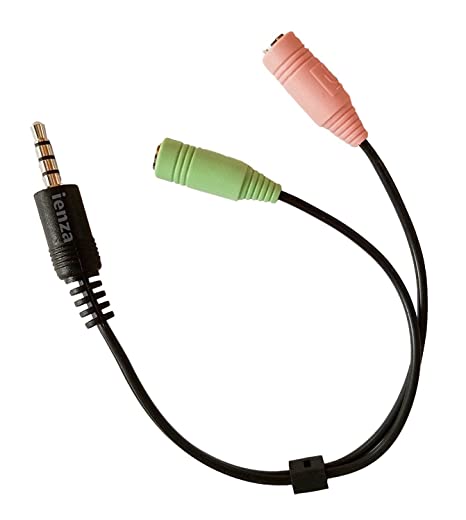 Moreover, it is possible that it will not work at all. Also, when you pick a suitable adapter, make sure that its connectors support microphones, not headphones.
Also, it is quite probable that the adapter was created with one microphone connector and the second for headphones. This is not what you need.
However, you should not start to think that the idea of buying adapters to use two microphones at the same time is a bad one.
Although, this is a convenient way when you want to sing with a friend and you need a second device for this. It's just worth taking a careful attitude to this issue and buying good equipment so as not to have any problems.
For TV
In the case that you connect the microphones to the TV, you can use them the same way.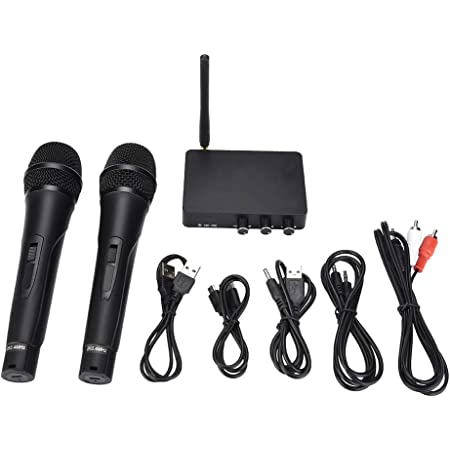 However, you will need to look in stores for adapters that would match the HDMI connector, since not all TVs, even the most modern models, support a mic jack.
You can also link a TV to a laptop or PC via an HDMI wire, and then connect two microphones using an adapter to the jack on a device.
Connect microphones with a USB sound card
Almost all gadgets have a USB jack, that's why this way can perfectly suit you.
For laptops and PC
Compared to the method described above, which required a lot of additional wires, USB does not seem to be too complicated or expensive. Let's figure out how to use several mics in this way.
You will need a USB sound card. This is not just an adapter that you have already read about. This kind of device makes it possible to use two microphones at the same time much more efficiently.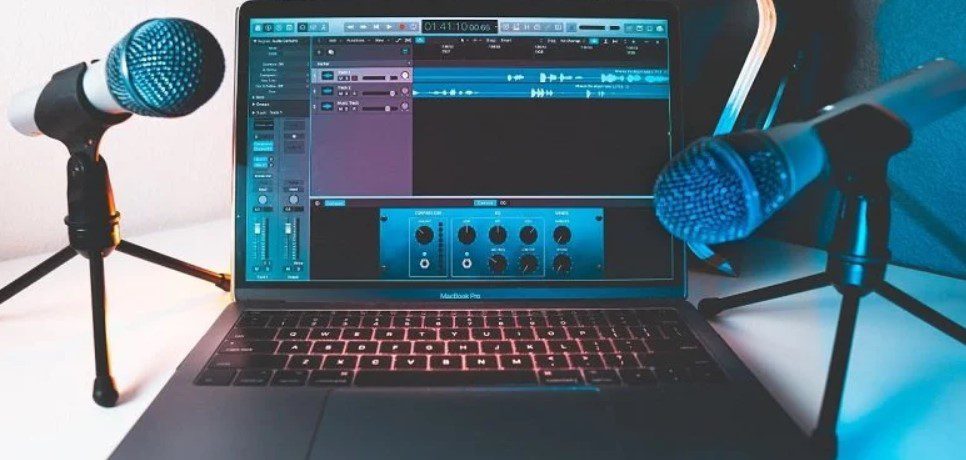 Though it may look like a big monster flash drive adapter, it's something that will help you have a great evening singing your favorite songs or recording podcasts. Everything possible to do with microphones.
Of course, such devices differ in price, quality, and extra features. However, if you could make a mistake when buying an adapter, then when buying a USB sound card, you are unlikely to choose one that will not work at all.
Since this is exactly the sound card, it will make a significant value. The sound that will be produced during recording should be of high quality and pleasant to listen to.
For TV
The way of using several microphones at the same time on a TV via USB will be exactly similar to for computers or laptops. You should put the USB sound card into the appropriate connector in your TV, and then connect the mics to it.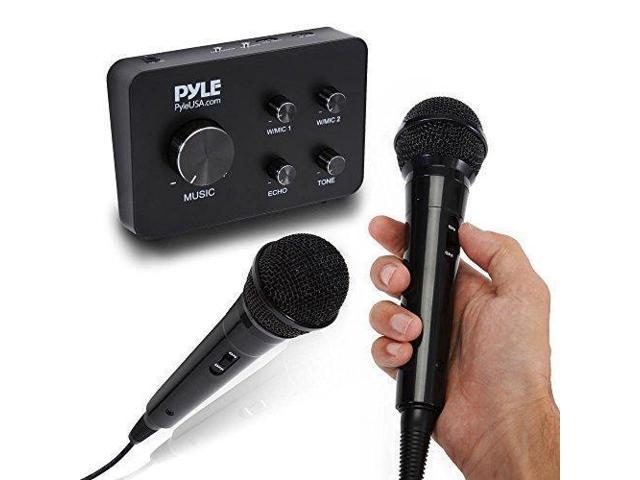 The other way will take up more equipment in your home, but this method can also be used. Connect your PC and TV using an HDMI wire, and connect a USB sound card to the computer.
You may also like: 9 Best microphones for drums (cool drum kits)
Connecting microphones with Bluetooth
This way is very convenient because it does not require any wires at all. Finally, you cannot get disoriented in them and fall, dragging all the equipment with you to the floor.
For laptops and PC
Of course, you should keep in mind that Bluetooth microphones are necessary so that you can enjoy singing or recording podcasts more wirelessly. Not all microphones are suitable for connecting to a PC or laptop via Bluetooth.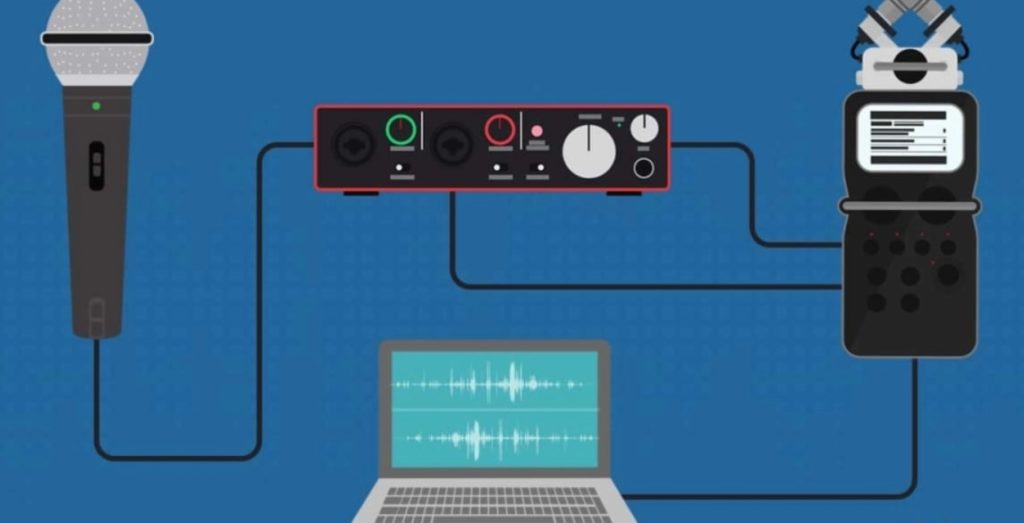 It is also important to take into account that your gadgets have Bluetooth hardware. But if everything works correctly, then the microphones will be connected without any issues.
For TV
Unfortunately, not many TVs have built-in Bluetooth equipment. That's why you will most probably need to purchase it in addition.
However, connecting the Bluetooth adapter will not be too complicated. Usually, it looks like a small USB flash drive and is inserted into the USB connector.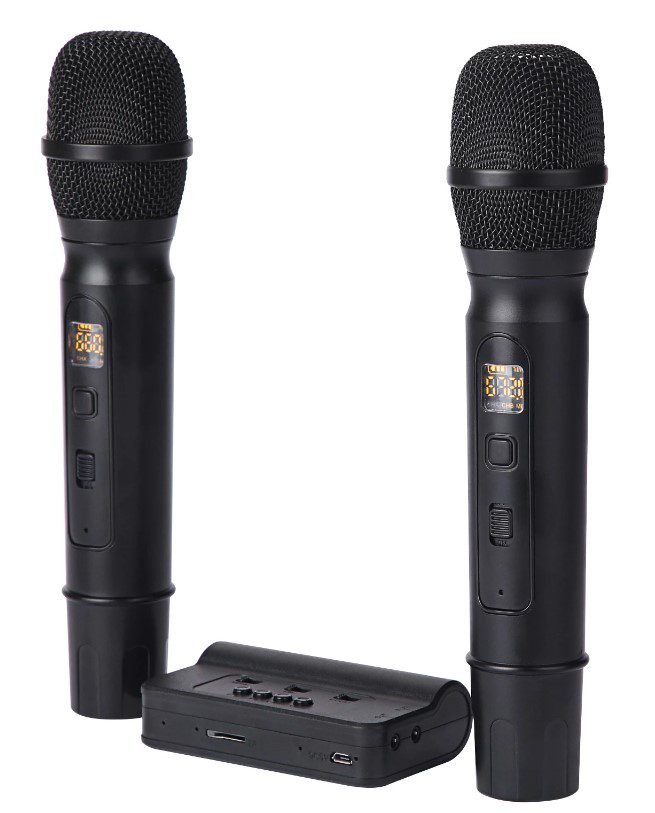 Connecting microphones with Wi-Fi
This is perhaps one of the easiest ways to use more than one microphone at the same moment.
For laptops and PC
This way is appropriate only for mics that initially have a network adapter. Basic microphones just don't have such hardware and therefore can't be connected to your gadgets via Wi-Fi.
For the collaborative work of microphones and a computer or tablet, you will also need to install a special app. It usually belongs to the same company that produces mics.
You may also like: 11 Best directional microphones
For TV
Please note that your TV should have a Smart TV option. Install the karaoke app (if you are going to use microphones for this purpose), then connect the mics to the Wi-Fi network to which the TV is already attached. It has to be a single network.